What Does Marc's Tree Service Do?
About Us at Marc's Tree Service in Charlotte, NC
My crew and I love what we do and it shows. My company offers superior tree services. You will receive my personal attention and I guarantee that you will be pleased with the quality of the services provided. From tree removal to dead wooding, raising canopies to removing dead and hazardous trees, Marc's Tree Service seeks to preserve trees and other natural resources for future generations. We do our best to create artful tree-lines that enhance the beauty of your property. We will cleanup after the job so your property is spotless. No project is too big or too small. We take pride in our work and it shows from our ability to complete the job without damaging surrounding trees as well as flowers and shrubs and other obstacles that may be around. From beginning to end our quality and professionalism is unmatched.
Marc's Tree Service provides services in the greater Charlotte Metro Area include most of Mecklenburg County, Union County, and parts of Cabarrus and Gaston Counties. We can make individualized arrangements to travel further depending on the job.

At Marc's Tree Service, our mission is to provide quality professional tree services and clean-up services in the Charlotte, NC area.
Marc's Tree Service believes in providing quality work at an affordable price. We focus on customer services and strive to complete our work to our customers full satisfaction.  
We promise to complete our work to your complete satisfaction. Our experts have years of experience and will give you the best options for maintaining your trees and keeping them healthy.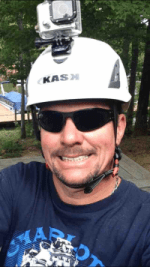 Marc has a love for trees and nature in general. Marc began Marc's Tree Service to ensure that property owners were offered the best services for their trees and landscaping.
Marc's Tree Service
4612 McKee Road
Charlotte, NC 28270
Phone: 704-930-9705